Assumption Pathway School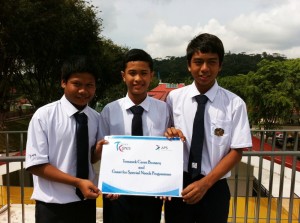 Had an excellent visit to this wonderful school. Without schools like APS and Northlight, many students who had difficulty coping with conventional academic subjects would have struggled and considered dropping out.
However, this combination of dedicated passionate staff, a specially tailored programme designed to equip students with practical skills that will enable them to find good jobs and strong community support really works.
We will have to continue investing in this model.
Opportunities for all, especially those facing more challenges.